News
International Waiblingen Opera Workshop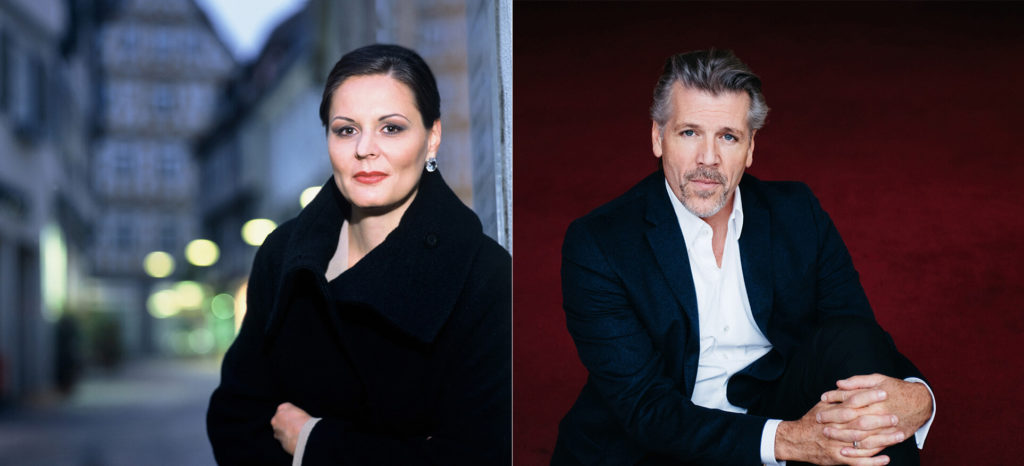 From September 23 – 28, Thomas Hampson and Melanie Diener, worldwide acclaimed soprano from Waiblingen, teach – for the first time in 2019 – an opera workshop to the next generation of outstanding singers at the Bürgerzentrum Waiblingen. The first International Waiblingen Opera Workshop has chosen 13 singers from eight countries, including Germany, Spain, USA, Israel, Russia, Serbia, Korea, and China.
The young artists will work intensively with Ms. Diener and Mr. Hampson for one week on technique, expression, and presentation in mostly public masterclasses. On September 28 at the Ghibelline Hall of the Waiblingen Civic Center, the singers present their results in a grand final concert with the Stuttgart Philharmonic Orchestra under the musical direction of Dan Ettinger. Each participant will also get accommodation in host families, travel expenses, and participation in the Opera Workshop covered through a scholarship.
Of the workshop, Hampson said, "So much of what happens on stage and inspires the audience has been preceded by a long process of intensive learning and preparation. Young artists first have to develop all the skills they need for a professional career… I consider it a pleasure, a privilege, and a sign of confidence that I can help young colleagues to acquire the skills they need for a long and successful career."
The masterclasses will be streamed live on September 24, 25, & 26, via the International Waiblingen Opera Workshop. More information about the workshop and further details about the live stream are available here.