News
Opera workshop in Waiblingen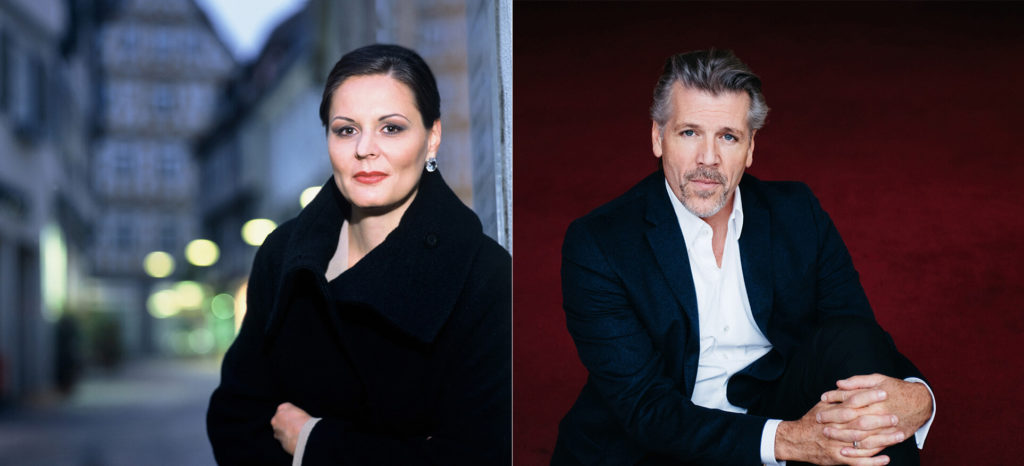 From September 23 – 28, Thomas Hampson and Melanie Diener, worldwide acclaimed soprano from Waiblingen, teach – for the first time in 2019 – an opera workshop at the Bürgerzentrum Waiblingen to outstanding singers of the new generation.
Participation is free of charge. Eight to ten singers will work for one week with Ms. Diener and Mr. Hampson on technique, expression and presentation in mostly public master classes.
The opera workshop is for everyone and invitations to schools in order to acquaint children and youths to the opera art form are being planned. The aim is to interest, in particular, young audiences through this look behind the scenes. The master classes are expected to be broadcast LIVE on the internet via Thomas Hampson's Hampsong Foundation website.
The final concert with Melanie Diener, Thomas Hampson and all course participants will take place on September 28 at the Ghibelline Hall of the Waiblingen civic center. The members of the Stuttgart Philharmonic with their chief conductor Dan Ettinger at the helm are the resident orchestra of the opera workshop.